At Home Physical Therapy With Telehealth
During these uncertain times, going to see your physical therapist most likely seems like an impossible task. However, Dynamic Physical Therapy is here to tell you otherwise with our telehealth physical therapy.
Dynamic Physical Therapy now provides a HIPAA Compliant telemedicine platform for their patients.
We now offer services at a distance and through video telecommunications in the comfort of patient's home. Stay safe & healthy and continue your PT treatment at home with Telehealth.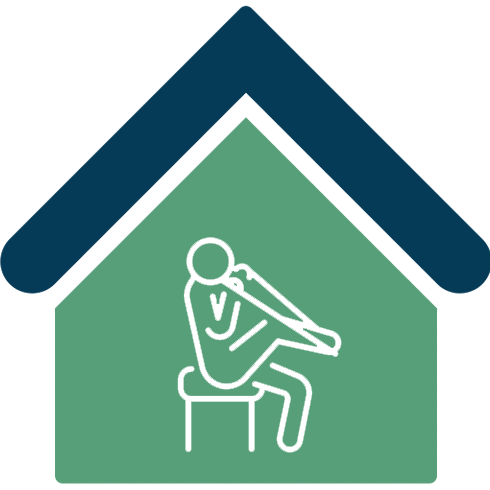 Interested in Telehealth?
We book up fast! So we recommend getting in touch with us as soon as possible to secure a date and time that works well for you!
What is Telehealth?
Telehealth, also known as telemedicine, is the use of providing healthcare services remotely through phone consultation or video chat — both of which we offer. With telehealth, get the attention you need in the safety and comfort of your home.
How does it work?
Getting started is simple! All you need is a smartphone or a computer with Wi-Fi. Your therapist will send an invitation before your virtual visit. Just click the invitation and follow the instructions.
Your virtual visit will be very similar to an in-person one — except you'll interact with your therapist through your device. She or he will give you the same attention and instructions as if you were in the clinic. You'll also have access to online resources like exercises you can do between visits.