We are committed to providing the best physical therapy experience with the highest quality of care for optimal results. The owner of Dynamic Physical Therapy opened the private practice in response to the needs of our local community. We pride ourselves on providing our community with the highest quality of care that is delivered in an efficient manner. Hands-on techniques facilitate pain relief and functional recovery. Therapeutic exercise and home programs will help get you back to where you want to be.
We provide the state of art care along with computerized reports which are very easy for your doctors to read. In addition, we discuss your progress on an ongoing basis with the referring physician to get the best of all members of your health care team. We are committed to getting results.
Our Motto
Your Progress. Our Passion.

We will undertake every possible clinical intervention to restore your functions to the highest possible level so that you can enjoy life to its fullest extent.
Our Staff
We have highly trained and experienced physical therapists who are expert in manual therapy. we will treat you with compassion and utmost respect in a very friendly environment.
Nilesh Soni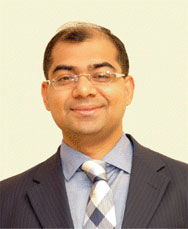 Dr Nilesh Soni is an expert in geriatric physical therapy specializing in back pain and disorders related to the elderly patients. He has clinical experience of 20 plus years in various areas of physical dysfunction and disabilities like neurological disorders, major joint replacements, neck and back pain, gait disturbances, prosthetic training and preventative geriatrics. For 14 years, he was the Director of Rehab for a 400 bedded facility located in Queens, New York. He supervised and trained Physical Therapists, Occupational Therapists and Speech Therapists to ensure delivery of highest quality of care. As an excellent leader, he strengthened the organization's image as an industry leader in delivery of compassionate and competent rehabilitation services in New York.
Dr Soni founded Dynamic Physical Therapy Services in 2003 in response to community need of a state of art outpatient physical therapy clinic dedicated towards pain management and treatment of older adults.
His credentials include Doctorate of Physical Therapy from MGH Institute Of Health Sciences, Master's in Physical Therapy from New York University, another Master's in Physical Therapy from University of Bombay, India , and he is a Board Certified Geriatric Clinical Specialist by the American Physical Therapy Association.
At Dynamic Physical Therapy, Dr Soni has implemented innovative programs such as the Comprehensive Osteoporosis Management program and hands-on treatment protocols focused on myofascial release procedures for pain management.